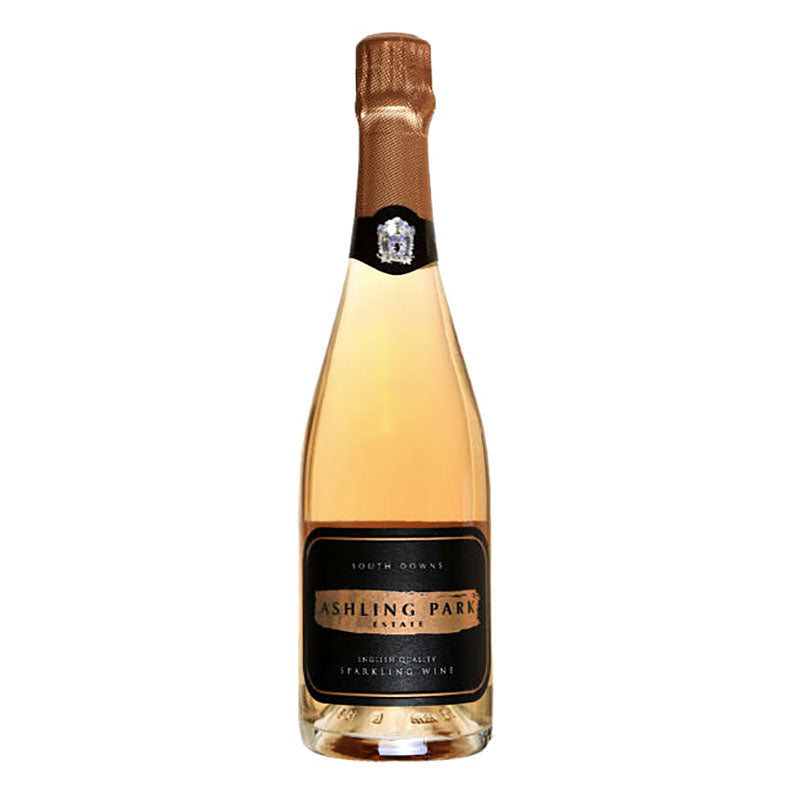 Ashling Park English Sparkling Rosé NV
Description
Award-winning fruity, full-bodied English Sparkling Rosé from family-run Ashling Park Estate. Great for a celebration. Delicious on its own, the intense fruit and body of this sparkling rosé give lots of food pairing options.
Wine Details
Wine Style: Sparkling Rosé

Grape: Pinot Noir, Meunier

Alcohol: 12%

Vintage: NV

Volume: 75cl
Delivery
Shipping to Great Britain mainland only
Free Shipping – for orders totalling £150 and over
£10 delivery charge – for orders under £150
Ashling Park English Sparkling Rosé NV
Occasion
This English sparkling rosé will get your dinner party off to a great start, a great celebration wine for a special occasion or just to treat yourself and chill out. Delicious on its own, the intense fruit and full body of this sparking rosé give lots of food pairing options. Crab cakes, meaty and smoked fish, charcuterie, and duck all pair well. And not forgetting the fantastic food pairing of sparkling wine and fried food. And what could be more English than fish & chips and English Sparkling rosé.
A delicious blend of Pinot Noir and Meunier. An elegant and versatile English Sparkling Rosé. Full-bodied with intense fruit notes, complexity, and a good finish. Delicious on its own but with the body and structure to partner many foods.
Producer Profile
Ashling Park Estate
200-year-old family estate Ashling Park Estate in the beautiful South Downs National Park is on an exciting new adventure. In 2018 Gail Gardner persuaded her family to plant vines in the 10-acre hay meadow. A sheltered site with good soil it has proved to be an ideal spot for growing grapes.

Gail leads this new adventure for the estate, working with leading experts including one of the best winemakers in England, Dermot Sugrue. The results are award-winning wines. Including WineGB's 2020 Gold medal and Trophy winners for Best Classic Cuvée NV and Best Sparking Rosé.
More From Ashling Park Estate