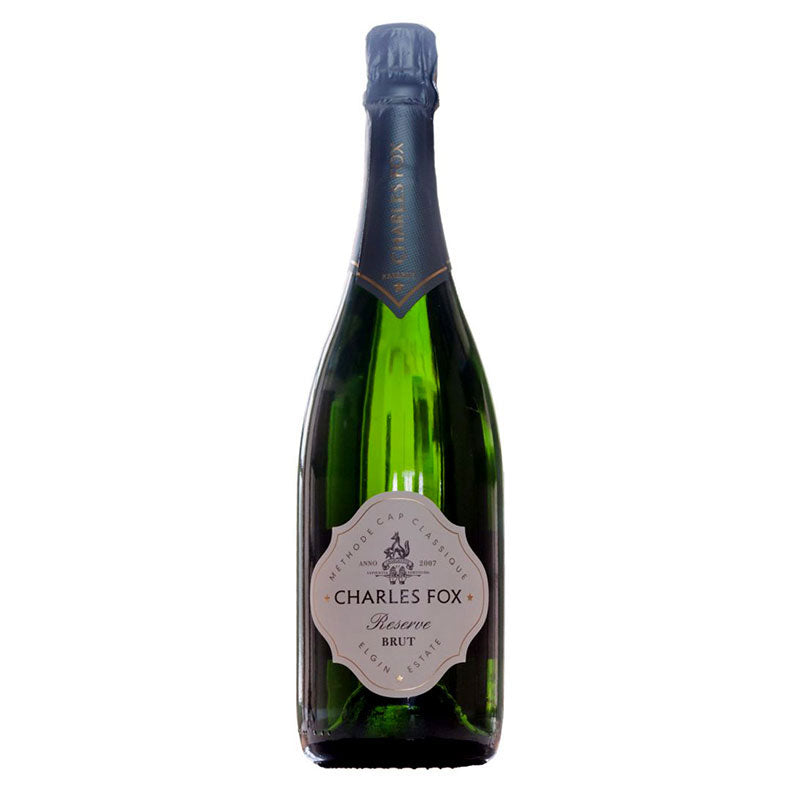 Charles Fox Sparkling Reserve White NV
Description
This is a great quality Sparkling White wine, made like Champagne but not at Champagne prices. Intense flavours, lively bubbles and a creamy texture make this delicious on its own as well as with food. Spoil yourself with this wine.
Wine Details
Wine Style: Sparkling White

Grape: Chardonnay, Pinot Noir, Meunier
Alcohol: 12.5%

Vintage: NV

Volume: 75cl
Delivery
Shipping to Great Britain mainland only
Free Shipping – for orders totalling £150 and over
£10 delivery charge – for orders under £150
Charles Fox Sparkling Reserve White NV
Occasion
This sparkling wine will get your dinner party off to a great start, a celebration wine for a special occasion or just to treat yourself and chill out. Enjoy on its own, with aperitifs, smoked salmon, seafood and the fantastic food pairing of sparkling wine and fried food. And what could a better treat than fish & chips and this great value Sparkling wine.
Clear bright, golden straw in colour and lively bubbles, with fresh fruity aromas and delicious brioche notes. With apple, pear, and citrus flavours, and added complexity of bread dough and brioche from lees ageing shining through on the palate. Creamy texture and a generous finish.
Producer Profile
Charles Fox
Originally a fruit farm planted with apples, pears, and plums when Charles and Zelda Fox discovered it in 2005. Furneaux Farm provided the terrior they had been seeking to fulfil their ambition to make the best quality sparkling wines in the Champagne style.

South Africa has fifty years' experience and a well-earned reputation for making quality wines in the Champagne style, it even has its own name, Cap Classique. In this part of the beautiful Elgin region of the Western Cape, Charles and Zelda continue the tradition, enhancing it with blending expertise from Champagne producer Nicolas Follet.
More From Charles Fox