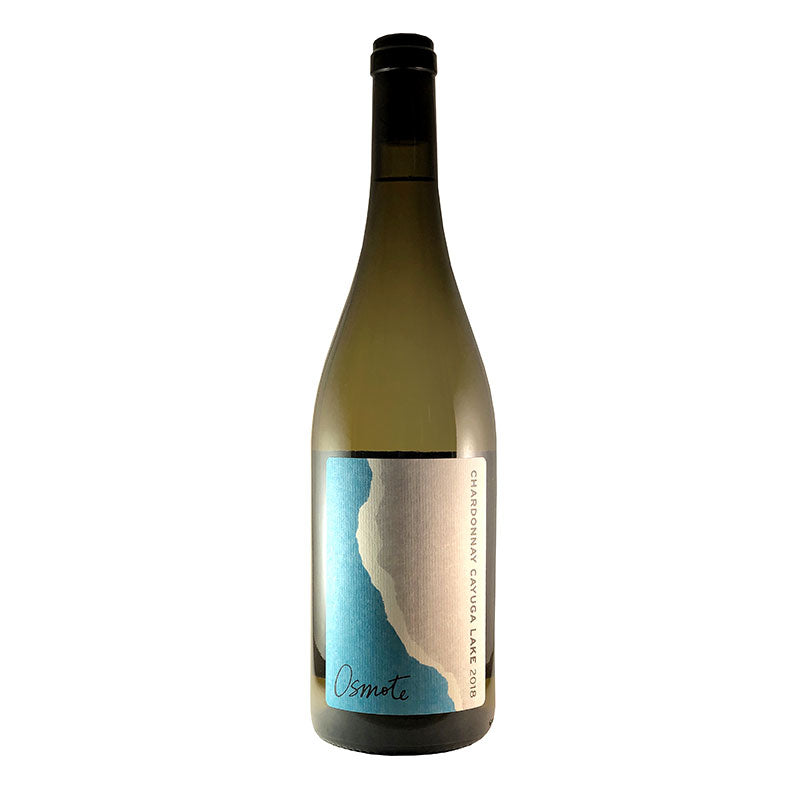 Osmote Cayuga Lake Chardonnay 2018
Description
This is a wonderfully rich foodie unoaked Chardonnay from the fascinating wine region, Finger Lakes in New York State. Ripe apple, vibrant peach, and apricot with hints of honey and custard. Succulent and bright with creamy texture. Vegetarian and Vegan, made with low intervention, wild yeasts, and lower alcohol.
Wine Details
Wine Style: Rich & Full-bodied white

Special Features: Vegetarian, Vegan

Grape: Chardonnay

Alcohol: 12.1%

Vintage: 2018

Volume: 75cl
Delivery
Shipping to Great Britain mainland only
Free Shipping – for orders totalling £150 and over
£10 delivery charge – for orders under £150
Osmote Cayuga Lake Chardonnay 2018
Occasion
This versatile Chardonnay works for most occasions and all seasons. An ideal foodie wine, delicious with roasts, all kinds of meat, rich vegetarian dishes, beetroot, mushrooms, pulses, beans, and lentils. Fantastic with spicy foods.
Deliciously rich and full-bodied Chardonnay, with ripe apple, vibrant peach, and apricot. Elements of honey and custard bring a succulence to this refreshing, lower alcohol (12.1%) white wine. The rich creamy texture sets it apart, making it a versatile food-friendly unoaked Chardonnay.
Producer Profile
Osmote
The Finger Lakes AVA lies five hours north of New York city, to the south of Lake Ontario. The region sits on the extremity of wine making, this is a seriously cool climate. Wine production is only possible due to of the lakes. Osmote's founder, Ben Riccardi is one of Finger Lakes young winemakers pushing to advance the region and craft wines of quality and distinction. He makes low-intervention, wild-yeast wines that revel in freshness and lower alcohol.
More From Osmote